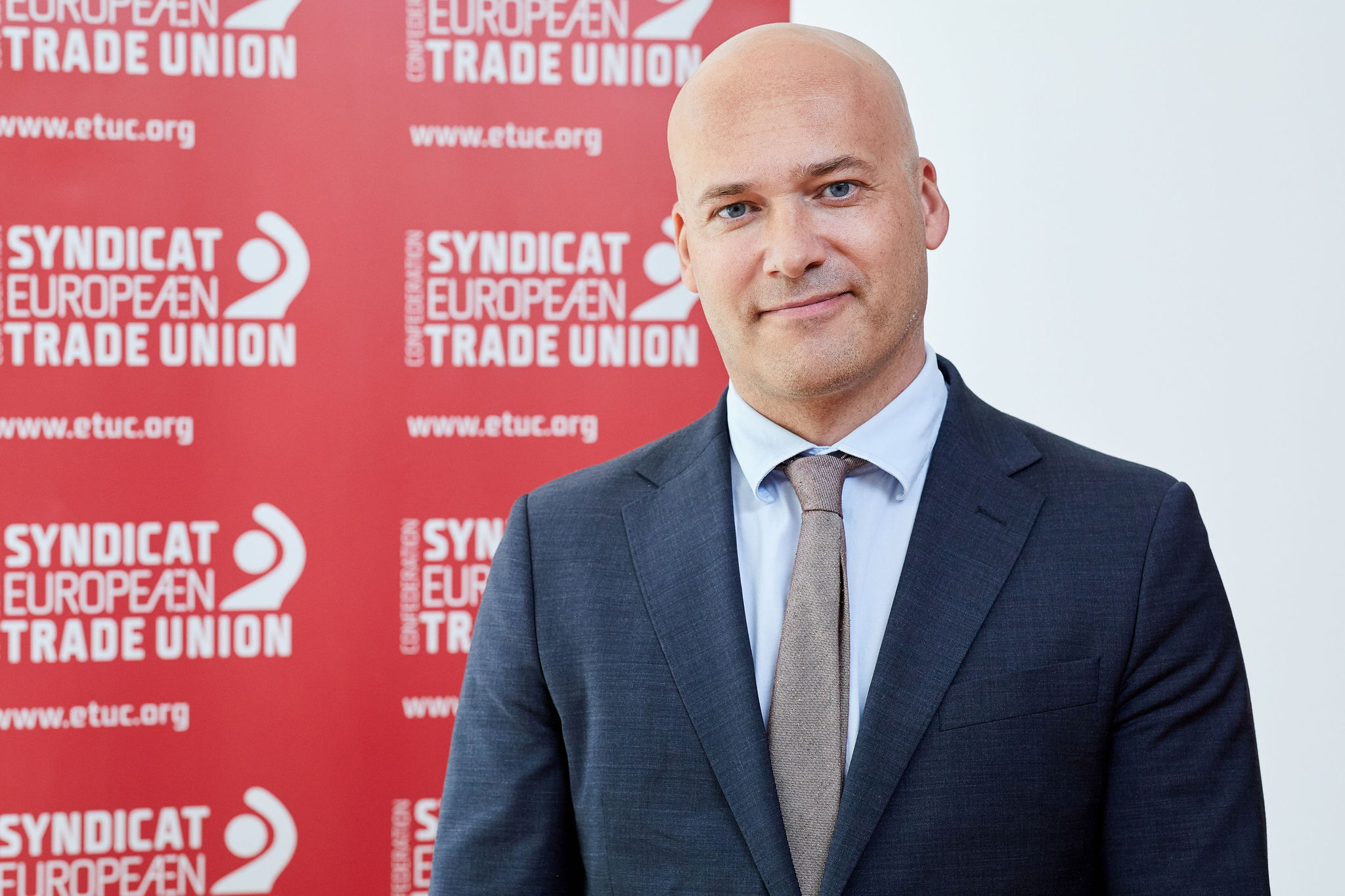 Dear participants,
Let me start by saying how happy I am to be in this Stakeholder event today. The work within the transatlantic dialogue has been really dynamic since Pittsburgh. And I am convinced that a strong involvement of stakeholders will make the TTC a continuing success with tangible results.
The European Trade Union Confederation has been working hand in hand with the AFL-CIO. And we have also put forward a joint statement (which is available on our websites) highlighting our priorities for the work ahead. Cathy Feingold will also speak later today.
We see the TTC as a good opportunity to do trade differently and putting workers interest at the centre.
Going back to the main topics of this session, supply chains and the green and digital transition, I would like to make the following three points:
First, trade is in a transformative process. Trade is increasingly unpredictable. And not what is used to be (as some would say). It seems to be several crises at the same time: including a supply – AND – demand crises. But it is also the collapse of a business model. "Just-in-time" is increasingly an idea of the past. Global trade need new ideas. And TTC is the creative way forward.
Secondly, supply chains need to change. Forced labour and worker exploitation must be stopped. Not only because it is morally wrong. It is a business model that is representing the past. Binding due diligence and stronger labour clauses are ways forward. Let's address these problems jointly within the TTC.
Thirdly, let's be realistic, progress in the green and digital transitions is crucial, but historically high levels of inequality might ruin it all. Future trade agreements must also address inequality!
Thanks for your attention!
15.05.2022
Forced labour and worker exploitation must be stopped. Not only because it is morally wrong. It is a business model that is representing the past. Binding due diligence and stronger labour clauses are ways forward