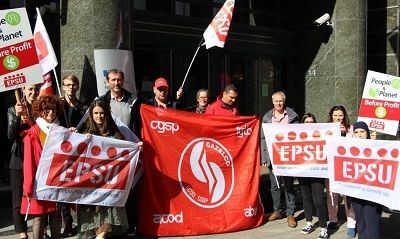 French energy unions and their allies are celebrating the government's withdrawal of its plan to break up the majority state-owned energy company EDF and are calling for energy supply to be a public service.
Trade unions opposed the government proposal to restructure and split up the national public company Électricité de France, imposing a neo-liberal model that would undermine public energy supply. They warned that workers and consumers would be the victims of price increases and job losses.
They mobilised support from many sectors of society including local and regional politicians. The unions believe that a public energy service is the best way to combat climate change and ensure a just transition with strong workers' and union rights. The electric utility company employs 150,000 workers worldwide, mostly in France.