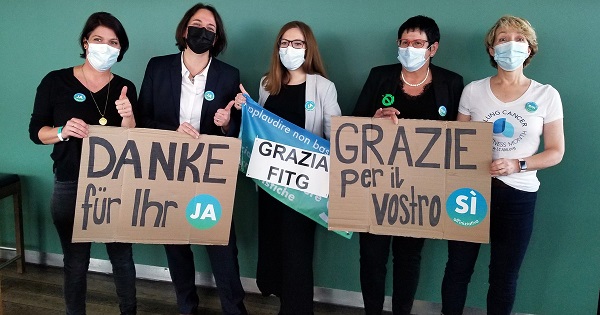 By a large majority, Swiss citizens have voted in favour of a trade union-backed initiative calling for better care provision and improved working conditions for health and social workers.
In the referendum, which took place on 28 November, 61% of voters supported the 'Care Initiative' (Pflegeinitiative) demanding more government support for health services. At present in Switzerland there are 11,700 nursing vacancies, and a further 70,000 new nurses will be needed by 2029. In addition, 4 out of 10 nurses leave their job early.
The initiative calls for more training positions with higher wages to increase the number of young professionals. To prevent burn-out, better working conditions should include reliable duty planning, family-friendly structures and career development opportunities.
"The referendum shows that voters want more nurses to be trained and, thanks to better working conditions, to stay motivated and healthy at work for longer," said the organisers. "Politicians are now responsible for implementing the initiative's demands quickly. The nurses made it clear that otherwise, due to the already enormous workload, the quality of care will continue to decline. With their YES, the Swiss population wants to counteract this."