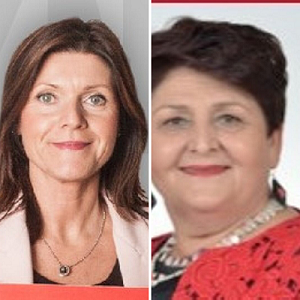 Women from trade union backgrounds have moved into influential government positions in both Italy and Sweden.
In Sweden, Eva Nordmark, ETUC Executive Committee member and head of white-collar union TCO, is the new Employment Minister, appointed under a government reshuffle by Social Democrat Prime Minister Stefan Löfven.
Italy's new Agriculture Minister is Teresa Bellanova, former provincial secretary of FLAI, the federation of agroindustry workers. Born in Puglia, Bellanova left school at 14 and started work as an agricultural labourer, earning meagre wages in the fields of olives, vines and almonds. She rapidly became a key figure in the fight against exploitation by gangmasters, and at 15 was already representing agricultural workers on behalf of the local CGIL.
By the age of 20, Bellanova was regional coordinator for female labourers in Bari and Lecce. "Then, as now, the representation of work and the defence of people's rights are the central and inalienable aspect of my political and union commitment and my own direction in life," she writes.
Read more