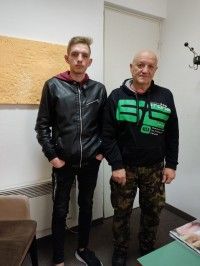 A cooperation agreement reached last June by Croatian, North Macedonian and Montenegrin trade unions is bringing concrete benefits for workers.
The Union of Autonomous Trade Unions of Croatia (SSSH), the Confederation of Free Trade Unions of Macedonia (KSS) and the Union of Free Trade Unions of Montenegro (USSCG) signed a memorandum to protect and promote the rights of seasonal and migrant workers in the region. So when two brothers from North Macedonia, Nikola and Done, were cheated by their employer in Osijek, Croatia, and left without work and accommodation, the Croatian Tourism and Services Union (STUH) and the Macedonian Services and Tourism Union (SUT), were ready to step in and help them.
Thanks to contacts between the two unions, within five days the two seasonal workers had secured new jobs in Zadar, Croatia, as an assistant chef and waiter, with food and lodging and the promise of more work during the tourist season. In February, the unions found new jobs for three more exploited workers from North Macedonia. "Unfortunately, this is confirmation that the work of foreign citizens in Croatia is not easy, their rights are too often violated and they need to act in a timely manner," said the SSSH. "This was made possible by the good cooperation of regional trade union centres." North Macedonian workers interested in working in tourism in Croatia are urged to contact the SUT union in advance, to help them find a suitable employer and to ensure that their rights are protected.