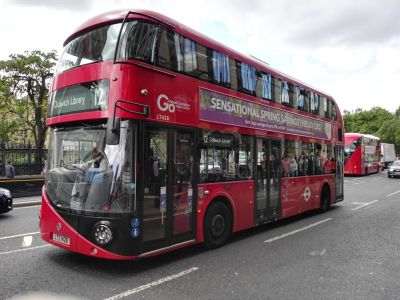 Bus drivers in London have secured a fair pay deal that will safeguard drivers' pay levels and experience if they switch to a different operator in the British capital, with a starting minimum wage of £23,000 (€26,000).
The new 'Licence for London' scheme, covering the city's 25,000 bus drivers, has been agreed between Unite the Union, Transport for London (TfL) and all the bus operators.
London Mayor Sadiq Khan greeted the deal as "a win-win" for workers, passengers, TfL and bus operators.
"I'm determined to ensure all of London's bus drivers are treated fairly as professionals," he declared. "I'm delighted we're now addressing a situation where previously a driver with the same level of knowledge, skill and experience could get paid significantly less, simply for working on a different route or moving company.
"Time and time again, it's been shown that fostering good industrial relations – and ensuring a constructive relationship between employers and trade unions – can benefit everyone. it is possible to improve our transport network and benefit passengers at the same time as delivering fair pay and conditions.
"I am proud to work alongside unions like Unite which represent millions of ordinary workers in the capital and across the country. But we need to see this approach of working more constructively together at a national level too."