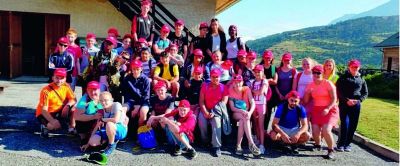 In 2018, the metalworkers' federation (FGTB) of Hainaut-Namur in Belgium helped once more to offer disadvantaged young people a summer to remember.
Since 2012, this area of the country has suffered badly from industrial closures and restructuring. But trade unionists resolved to do something practical for families most in need. In Belgium, a quarter of the population cannot afford to take a week's holiday away from home. "The impact on children of this type of privation is unacceptable to an organisation like ours," says the union. After successful experiences in 2013, 2015 and 2017, in 2018 the metalworkers decided to provide for an annual vacation, in partnership with local welfare services.
Some 45 young people were able to enjoy the pleasures of activities like rambling, rafting and kayaking around the Serre-Ponçon lake in France. Since it was launched, more than 200 youngsters have benefitted from this trade union initiative, and the opportunity to discover the countryside and make new friends.