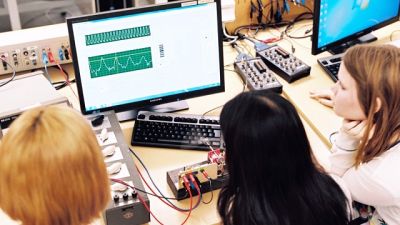 The social partners in Sweden have concluded two ground-breaking national deals to promote education and training and develop new skills in the workforce, with financial support from the government.
The agreement on 'education support for transition' gives individuals who are employed or in between jobs the right to financial support for shorter or longer training courses. It will facilitate job-to-job transitions, improve the skills and job security of workers already in employment, and promote lifelong learning. Companies also benefit from a more productive and skilled work force.
These agreements demonstrate that when social partners work together, they are best placed to find appropriate and far-reaching answers to the challenges of labour market transformation. They will be a powerful tool to deliver on a fair and inclusive green and digital transition. Non-profit organisations run by the social partners will assist with transitions either to studies, new jobs or the change to self-employment. Employees with fixed-term contracts will also qualify for support.
"Guaranteeing a Just Transition is becoming an existential issue for many of our industries. Skills gaps and labour shortages are the Achilles' heel of Europe's Green Deal," explained Judith Kirton-Darling, Deputy General Secretary of industriAll Europe. "The agreements negotiated in Sweden recognise the scale of the challenge and provide a framework to ensure the opportunities of the twin transition are grasped."