The ETUC is calling on Eurogroup Finance Ministers meeting on 5 December not to impose further damaging "reforms" to Greece's labour market and Greek workers' rights following an urgent appeal by Greek trade union GSEE.
Discussions are ongoing between the Greek Government and Greece's creditors, with the IMF pushing for further deregulation of the already highly deregulated labour market. 
Key issues include creditors demanding
Abolition of the requirement for the Ministry of Labour to approve collective dismissals;
Raising the ceiling for negotiated collective dismissals from 5% to 10% of labour force in a company;
Changes in the law to make it easier to fire trade unionists and to make the procedure for calling strikes more difficult;
New provisions for employers to be able to lock-out workers.
Plus creditors are resisting the Greek Government's proposal to restore collective bargaining.
ETUC General Secretary Luca Visentini said "These new demands for yet further so-called reform is wholly ideologically driven, and make no economic sense. They will put the final nail in the coffin of workers' rights in Greece. They will only set back Greece's hopes of recovery. When will the IMF understand that collective bargaining and strong trade unions are key ingredients in Europe's most successful economies? Poverty, inequality, exploitation and suppression of rights are not the way to create economic growth."
"I am calling on Eurogroup Ministers not to push Greek workers faces further into the dirt."
The ETUC supports Greek Trade Union GSEE's call for a general strike on December 8.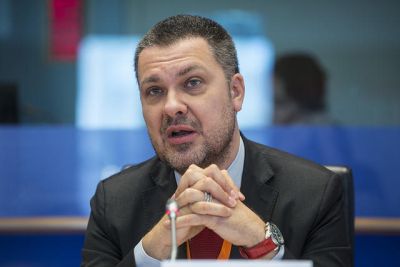 02.12.2016