With more than one in five persons in the EU, 94.5 million, already 'at risk of poverty or social exclusion' last year – and with inflation now running at 9.1% - the ETUC is calling on Ministers to adopt the European Commission's Recommendation on minimum incomes as a matter of urgency – and not wait for another 8 years before implementing it!   
"Rising prices hit people in poverty the hardest" said Liina Carr, ETUC Confederal Secretary "and the poor cannot wait until 2030 for the recommendations to be implemented.
"The European Commission is absolutely right to call for annual indexation to adapt income support to the rising costs of living.
"The recommendation needs to be adopted and implemented as soon as possible – income support has to increase now to avoid suffering that will have consequences for the whole of society. Without maintaining the purchasing power of those on the lowest incomes, the widening inequality of the last decade will go from a gap to a yawning social chasm."
The draft recommendation contains many positive suggestions including for income support to include in-cash as well as in-kind benefits, and for increased investment in the authorities responsible for minimum income provision. But it also fails to propose how to ensure the adequacy of the minimum income, and fails to deal with the regulation of in-work benefits to avoid the very real risk of simply subsidising businesses that pay unacceptably low wages.
"While adequate income support is vital for millions of working people, the EU also needs to ensure that in all Member States the wages of work guarantee life without poverty" added Liina Carr.
The ETUC considers that the recommendation on minimum income support must be accompanied by the adoption and full implementation of the directive on adequate minimum wages (which also supports collective bargaining).
Minimum income schemes include a range of in-cash benefits and in-kind services who those who cannot work or need help to get work, and include unemployment benefits, access to housing, provision of counselling and training.  
For more on ETUC's proposals to tackle the cost-of-living crisis see https://www.etuc.org/en/document/end-cost-living-crisis-increase-wages-tax-profits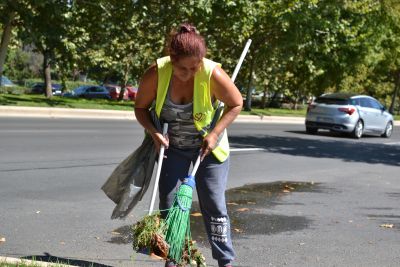 28.09.2022