The European Parliament will call on the Commission to propose legislative action for the prevention of psychosocial risks this week, for the second time in just four months.
In the midst of Europe's mental health crisis, with 60% of all working days lost to psychosocial risks, the report, Mental Health in the Digital World of Work is set to be unanimously adopted by MEPs.
Despite the college's commitment to modernising health and safety legislation, mental health, which 25% of EU citizens will experience issues with in their lifetime, is not yet addressed by a dedicated framework.
European trade unions part of the EndStress.EU platform (ETUC, Eurocadres, EFFAT, EPSU and industriAll) have today written to Commissioner Schmidt to propose legislation and highlight how:
A quarter of European workers believe their safety or health is at risk because of their work
The European economy loses €620 billion a year due to work-related depression alone
80% of establishments in the EU identify at least one psychosocial risk factor as being present in their workplace, while less than 40% of workplaces have action plans to prevent psychosocial risks at work across the EU
88% of EU workers experience stress problems at work
Young people are up to four times more likely to experience depression or anxiety than adults, with 64% of young people between 18 and 34 at risk of depression in 2021.
ETUC Deputy General Secretary Claes-Mikael Stahl said:
"No one should have their health placed at risk due to their work. Our members, European workers in both the public and private sector, have worked through a multitude of crises in the past years, with the COVID-19 pandemic, invasion of Ukraine and soaring cost of living creating innumerable mental health risks for our citizens. They need adequate protection in workplaces.
Eurocadres President Nayla Glaise said:
"Research has shown that an EU directive can alleviate the burden that European workers face by ensuring an equal minimum level of protection across the Union. The response to this crisis has varied throughout different Member States, with non-binding tools and resources for employers proving insufficient.
"While we appreciate that there is a role for collective agreements, workplace guidelines and other measures, all these efforts must be underpinned by  EU-wide legislation. We call on the Commission to propose sufficient legislation to address the current epidemic"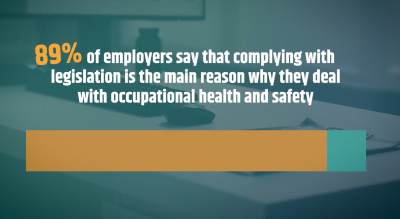 04.07.2022