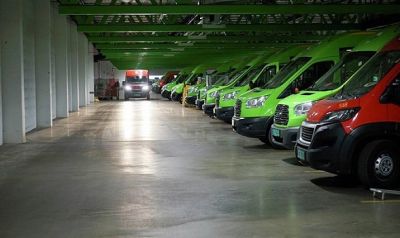 Van drivers working for the state-run Norwegian postal service Posten and its subsidiary Bring will get permanent contracts, following a major win by the trade union Fagforbundet.
Up until now, the companies have relied on 'self-employed' drivers to transport parcels and goods. "The workforce has not had the security that lies in an employment relationship with, among other things, regulated working hours, pension rights, earned holiday pay and the right to sick pay," said the head of the Post and Finance Trade Union Gerd Øiahals.
"Posten is leading the industry in now employing 200 van drivers to carry out their delivery services. With permanent employees, we get a professional environment among the drivers that will provide more quality in Posten's and Bring's services. It gives us a greater opportunity to ensure that the drivers have good pay and safe working conditions." The next step will be for the employees to organise themselves and bargain collectively.
The union is encouraging consumers to use companies that contribute to orderly conditions in the industry. "There is no such thing as free shipping and returns, there is always someone who has to bear the costs," said Øiahals. "Until now, it has been the drivers who have paid the bill in the form of worse pay and working conditions."